Description
"A Guide to Body Sense" presents clear, beautiful illustrations of Human Movement as explored in The Feldenkrais Method.
50 "Awareness Through Movement" Lessons are illustrated on 190 pages of diagrams and accompanying text.
For the Health Professional: The book is an essential resource for the Feldenkrais practitioner and Health Professional. Whole body patterns of movement are presented as sequences of a movement lesson. Abstract and real images of the pelvis, spine and thorax aid the students sense of their body segments and movements. As well as being a reminder for a home program they enhance the sense of the body skeleton and its movement.
The book has a wire ring binding to allow for easy opening for photocopying pages to give to students and patients.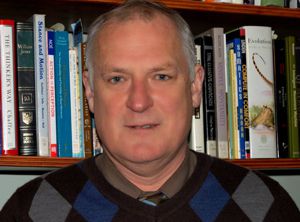 Robert Burgess BEd, PT, PhD
Physical Therapist
Feldenkrais Practitioner
Academic Credentials and Professional Experience
B.Ed., B.App.Sc.Physio., Grad.Dip.Manip.Ther., (Honours, Adelaide,Maitland)
Grad.Dip.Social Science (Health Counselling), PhD, Feldenkrais Practitioner.
Robert received a Bachelor of Education from the University of Adelaide, South Australia in 1977 followed by a Bachelor Applied Science in Physiotherapy at the University of South Australia in 1981.
He then completed a Graduate Diploma in Advanced Manipulative Therapy (Maitland, Honours, 1985) and a Graduate Diploma of Social Science (Health Counselling) University of South Australia in 1993.
In 1993 Robert completed a Feldenkrais Training Program in Melbourne and Brisbane Australia.
Robert completed his Doctorate in Spinal Kinematics in 2002 at the University of South Australia and the NeuroMuscular Research Center at Boston University. Literature Review and Publications.
Current Study: Masters of Science in Biomedical Engineering at Boston University, USA, and now at the University of New Hampshire.
Robert has 26 years experience in sports and orthopedic medicine and chronic pain.
For ten years Robert collaborated in part time research at the NeuroMuscular Research Center, worked at the Mt Auburn Hospital Cambridge Massachusetts and studied at Harvard & Boston University, USA.
Currently, he works and continues research at Huggins Hospital, Wolfeboro NH and continues his Engineering studies at the University of New Hampshire.